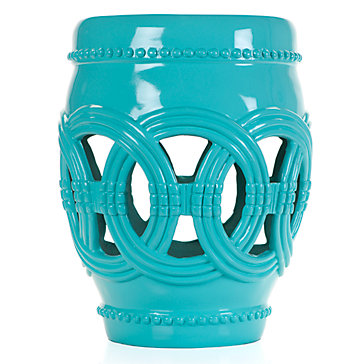 Palmer Stool in Aquamarine, Z Gallerie, $129.95 (also available in white and black)
Even though I am on a self imposed spending hiatus (going to my parents' place in North Carolina for Thanksgiving, Christmas in New York City, and then Palm Springs in January really drains a bank account...), I wanted to share with you a steal of a deal from Z Gallerie. These garden stools can be very expensive.
This one
is a great price, and a fabulous color.