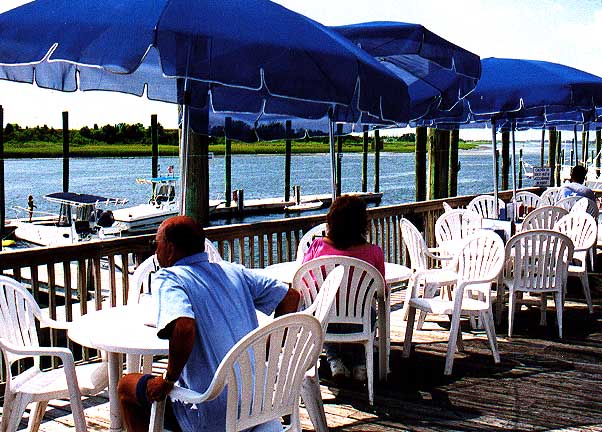 PS=Porch/Patio Season! While I'm sure I didn't coin the term Porch/Patio Season, I did shorten it to PS years and years ago, spread it across 2 states so far (NC and CO, TX to come) and declare it the best season ever.
Tonight JPK and I sat on the gorgeous patio at Mi Cocina in Las Colinas, right down the street from our new apartment. It makes me nostalgic for the rickety deck at
Dockside
or
Bluewater
in Wilmington, NC. Recently, the majority of my texts include/are about PS. "Margs out front at
Gov's
, wish you were here!", "@ Steuben's, PS in full swing!", "PS! PS! PS!", "ps+mimosas=miss you!", etc.
In Denver, we went to Kona Grill's reverse happy hour (9pm-until) almost every night, and we always sat on the patio! I remember sitting out there next to the fireplace when there were ice-cycles hanging off our table! Our Kona nights will always be one of my best memories from Denver. You better believe I bundled up on those cold nights, but now Lilly dresses are my obvious choice for PS outfits!