I was less than impressed with last night's Grammy Awards.
The Grammy's are billed as "Music's Biggest Night", and I thought that was pretty evident, as there were several performances and very little actual awards ceremony.
So, without further ado, my Best Dressed:
Hands down, Carrie Underwood.
A view of the back cutouts: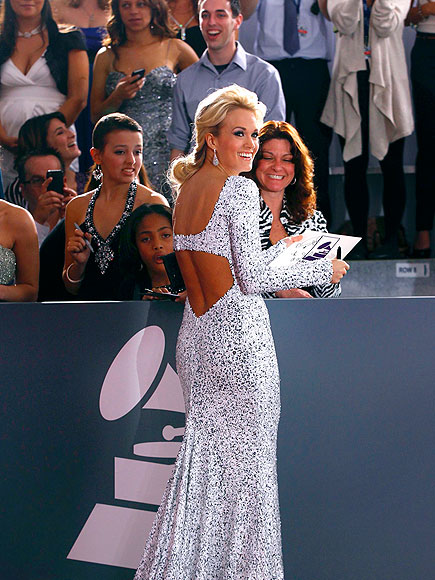 Runner-up, Adele.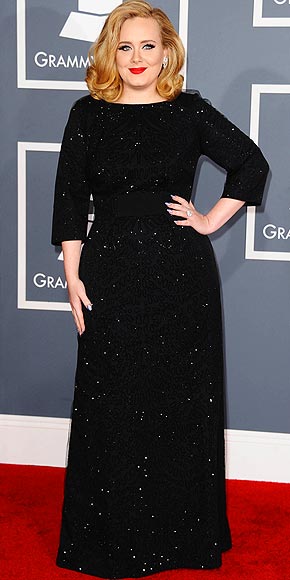 While I would love to see Adele take a break from wearing black, I think she looks seriously glamorous.